June 2020
Future Residency and Solo Exhibition.
Dates T.B.C.,
SomoS, Kottbusser Damm 95, 10967 Berlin, Germany.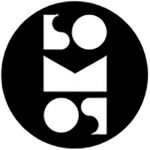 February 2020
Selected by Ashley Holmes for 'OUTPOST Open Sound 2020' at Outpost Gallery.
Dates T.B.C.,
Outpost Gallery, 10b Wensum Street, Norwich, NR3 1HR, U.K.

June 2019
Selected by Sacha Craddock for 'THE CREEKSIDE OPEN' at APT Gallery,
13th Jun. – 17th, Jul., 2019,
APT Gallery, Harold Wharf, 6 Creekside, Deptford, London, SE84SA, U.K. ,


November 2018
'VISUAL ARTISTS IRELAND SHOW AND TELL' at VAI HQ.